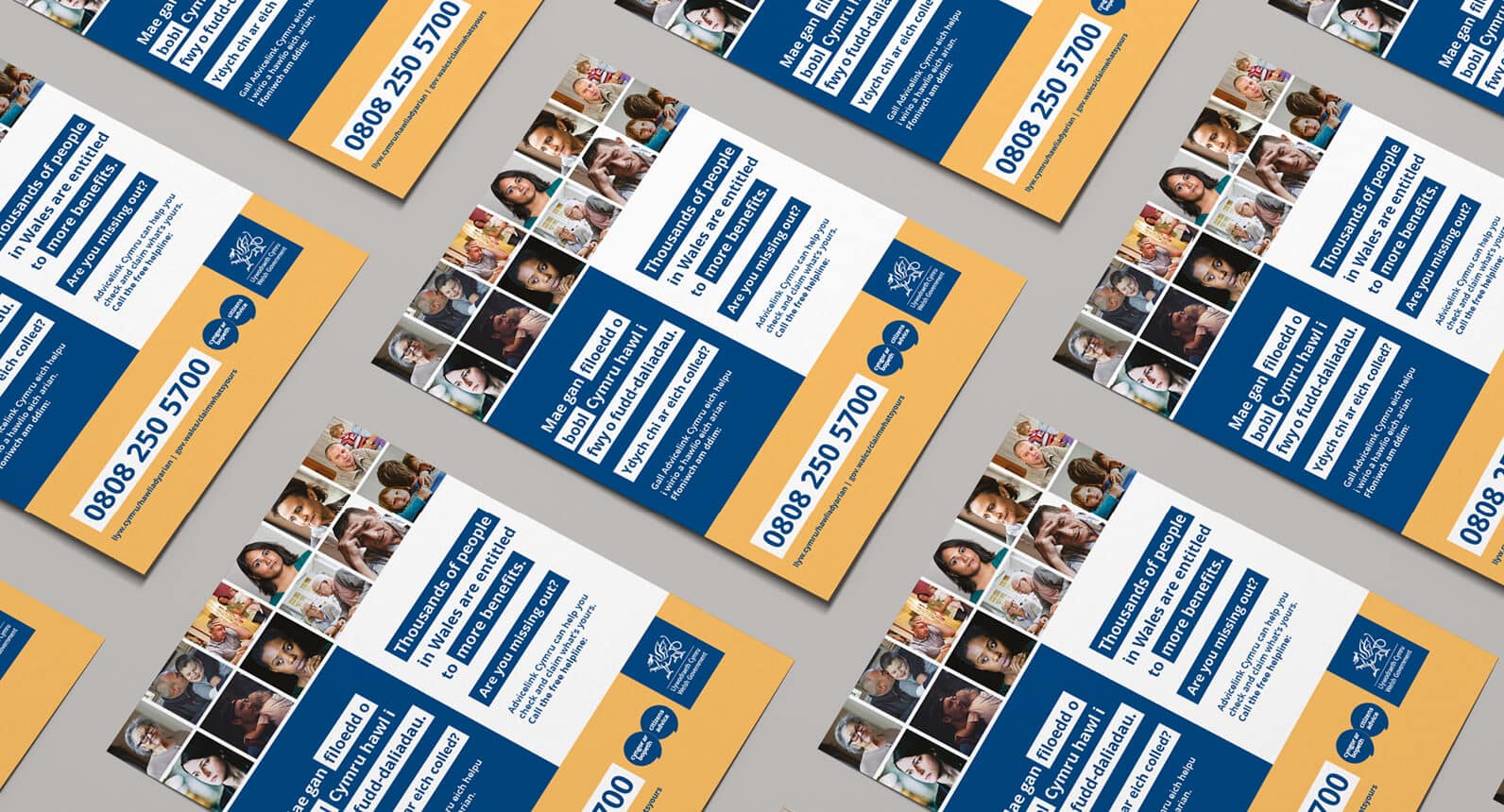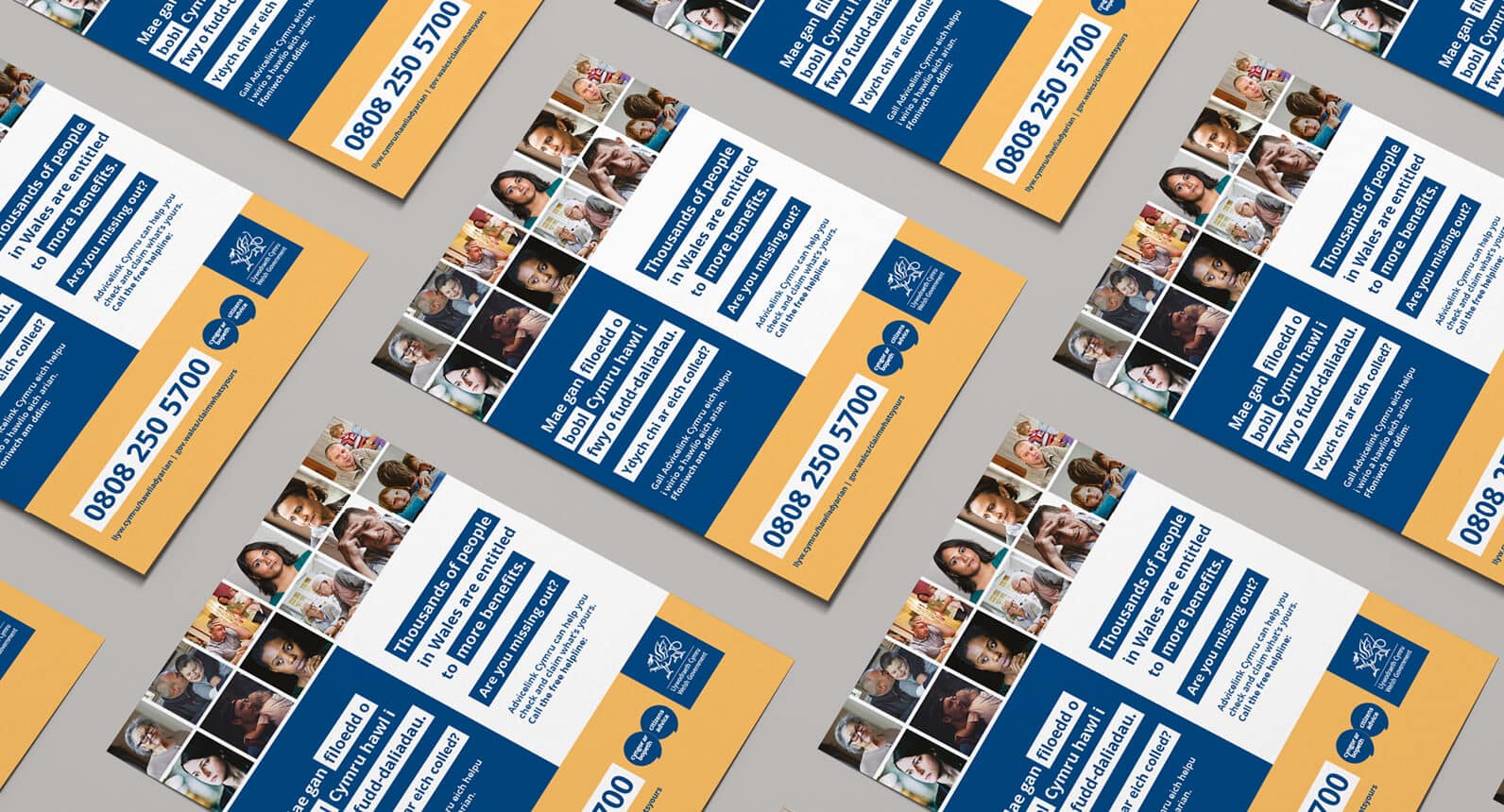 Income Maximisation
In 2019, research showed that there were thousands of families across Wales who weren't accessing the financial support (benefits) they were entitled to.
The main reasons behind people not claiming financial support are mainly that people are unaware of what is available to them, as well as believing they are not entitled to the support. They are also likely to think that it's not worth their effort to go through the complex administrative process involved in making a claim ('the welfare maze') or worry it may affect other benefits they already receive.
In support of Welsh Government and Advicelink Cymru, our brief was to create a multi-media, bilingual campaign with the objective of encouraging people across Wales to check and claim the benefits they could be entitled to.
We identified three key target audiences for this campaign:
Families and citizens in Wales with a low income/living in 'hotspot' deprivation areas
People who are now in financial difficulty due to COVID-19
Bystanders/ people who are close to someone that is eligible for benefits and are unaware
When working with such a broad audience, our strategy was to ensure our message was getting promoted across a variety of media touchpoints. The four week campaign was digitally led, supported by Spotify, press and leaflet drop activity. For the leaflet drop activity in particular, we worked in collaboration with Welsh Government to establish key postcodes in the lower income areas across Wales.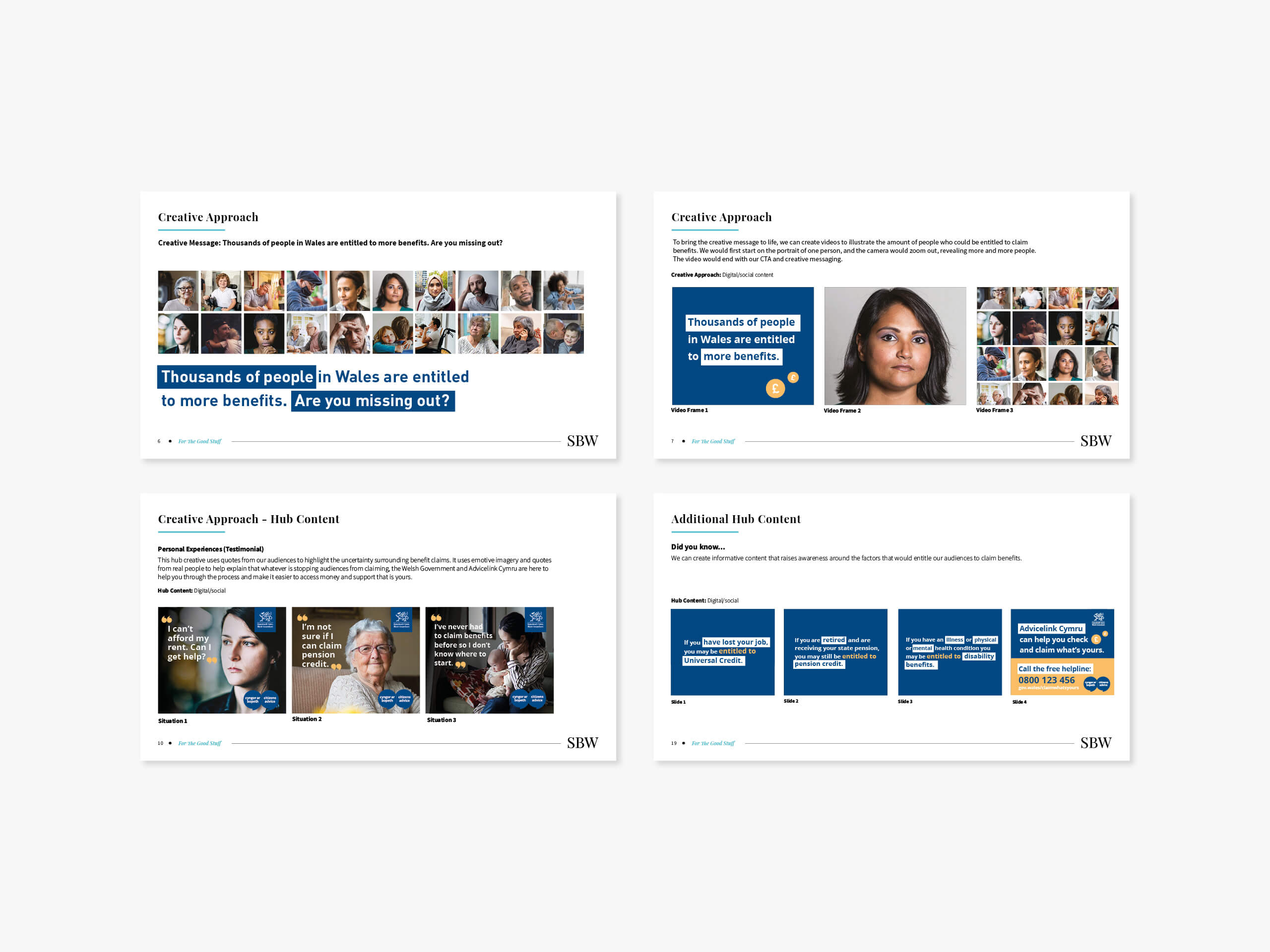 After testing the campaign creative with over 25 key stakeholders, we developed one key 'hero film' for the campaign, as well as three supporting hub films. The messaging of the hero film was very clear; Thousands of people across Wales are entitled to more benefits, are you one of them?  We wanted to position this key campaign messaging in a positive light and encourage our audience to join and claim what's rightfully theirs. It was also important to emphasise how easy and simple it can be to claim benefits. The three hub films then focussed on specific scenarios including Universal Credit, pensions and post-COVID support.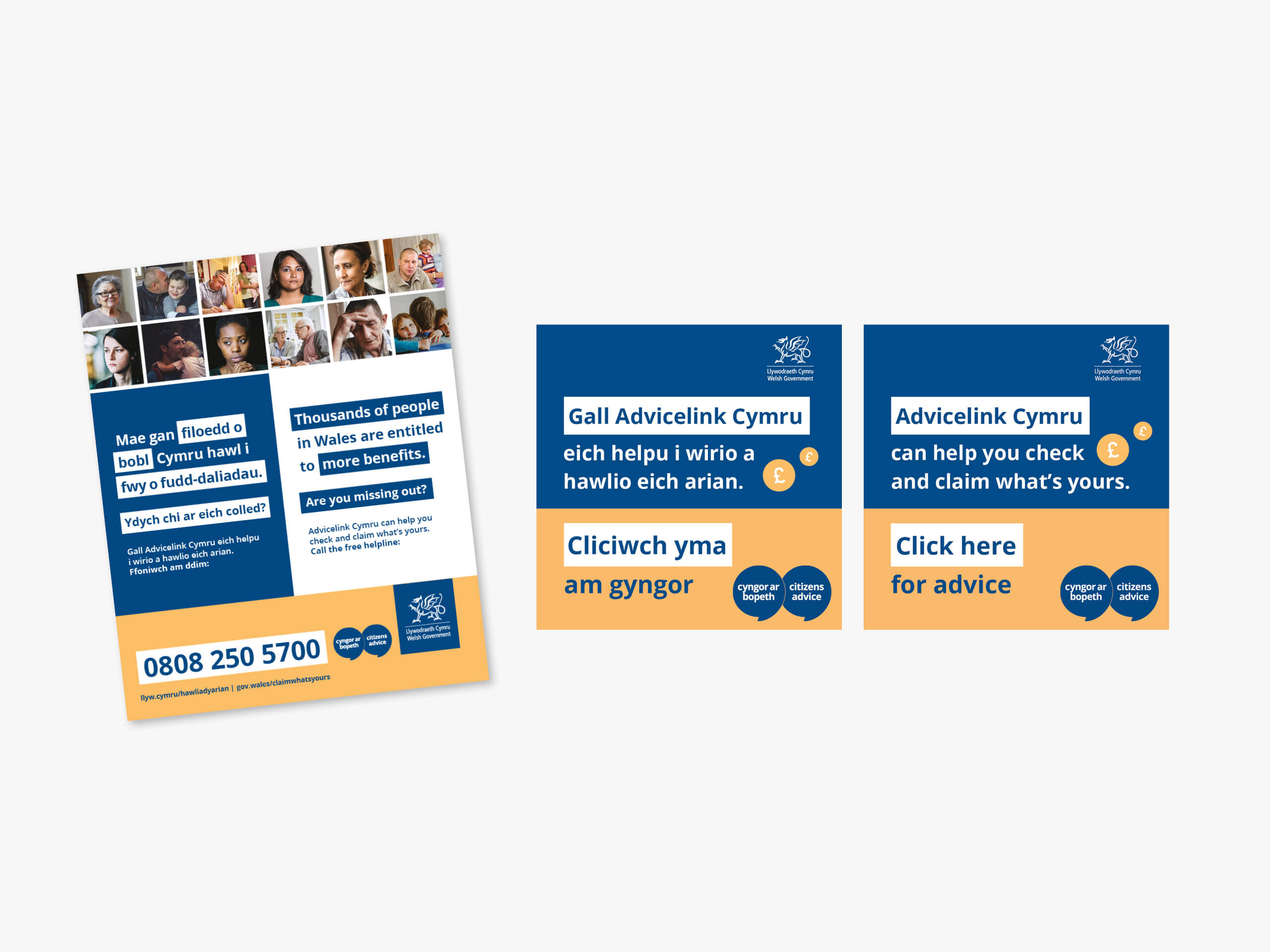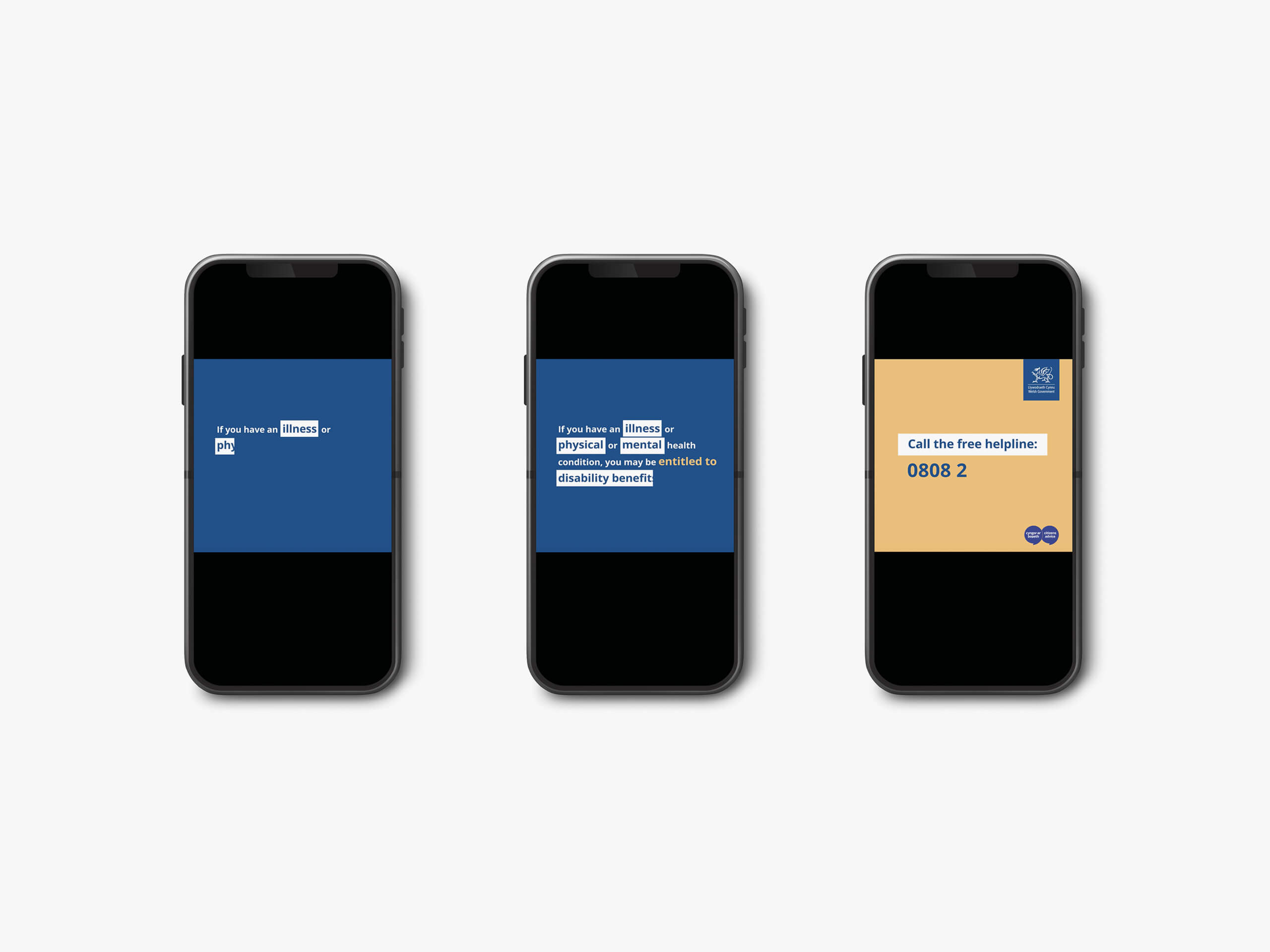 The campaign did not only meet the SMART objectives, but surpassed them:
Nearly 46,000 visits to the campaign website (against the target of 2,000 – 2290% increase)
1,162 phone calls (21% increase from previous month)
An additional £651,504 was claimed by those entitled to benefits as a result of the campaign