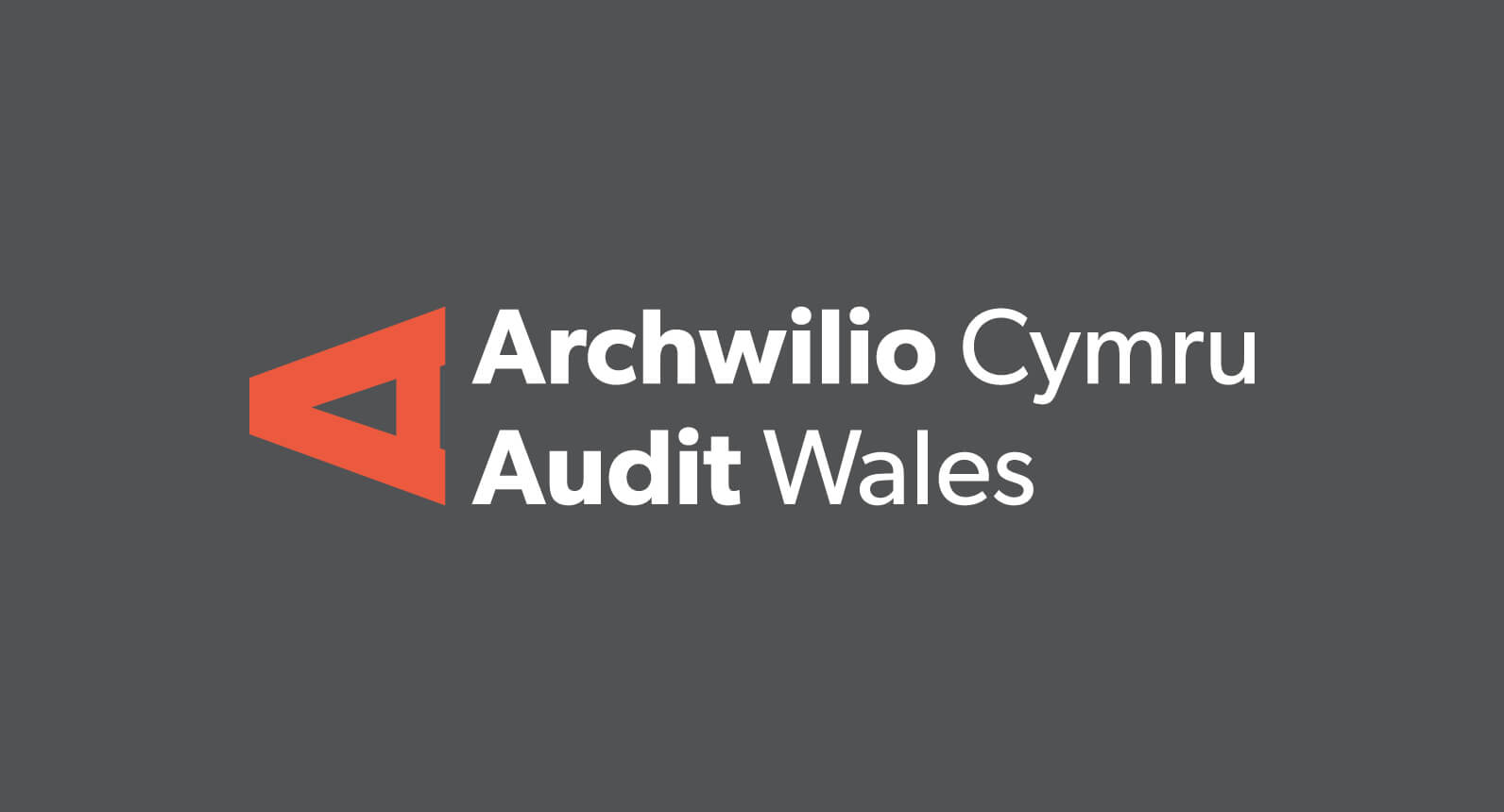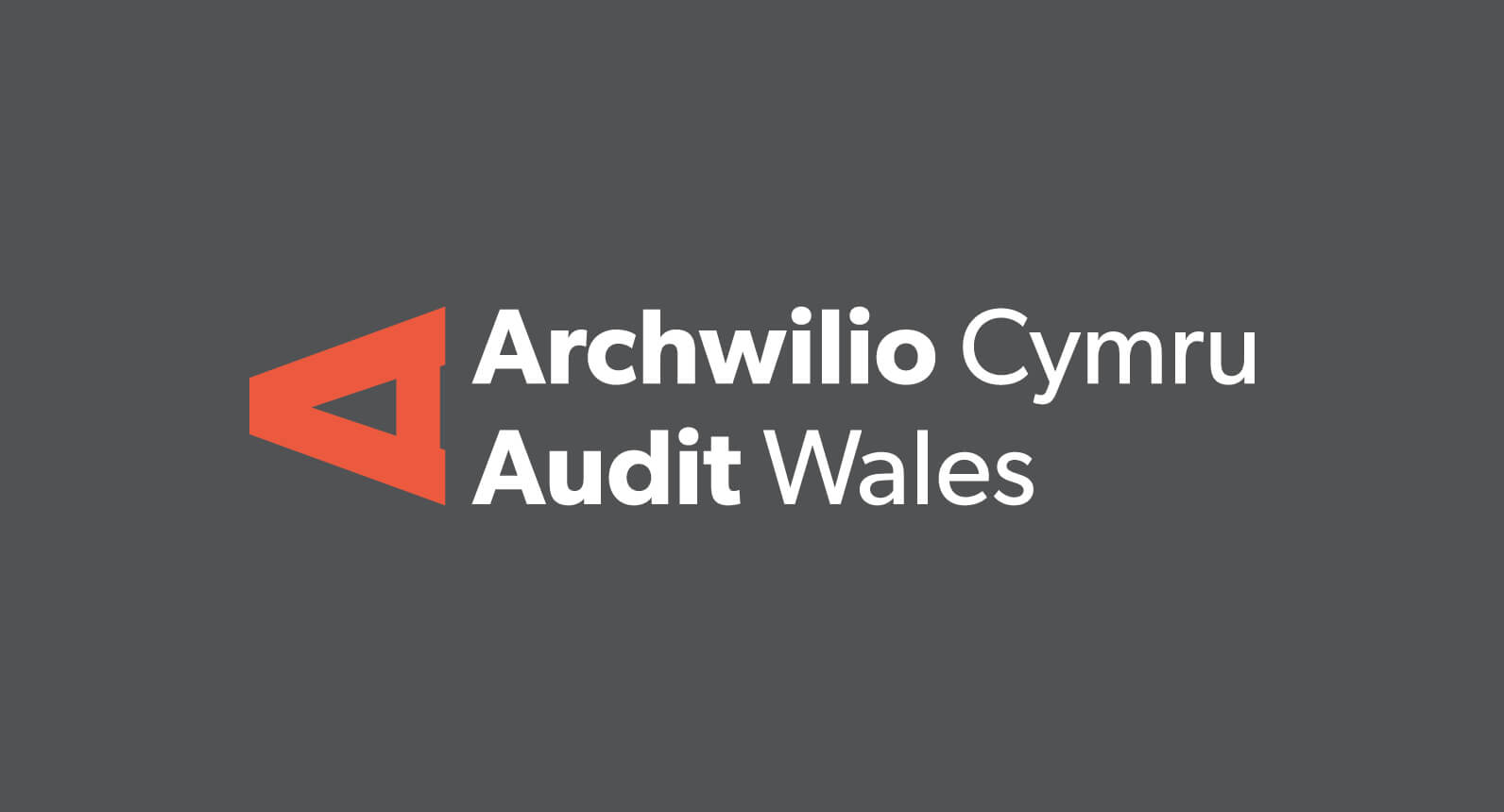 Archwilio Cymru. Audit Wales
A brand development project for the Wales Audit Office.
The objective was to research, review, and re-launch the identity of the Wales Audit Office, under the new name 'Audit Wales' with a new logo and brand identity. During the first phase (insight/research) of the project we gathered internal and external insight. Internally, we reviewed desktop research (including staff and customer satisfaction surveys), and reviewed and audited all of Audit Wales' marketing and communications materials. We also ran identity workshops with internal staff to review the company's vision, mission, values and personality. Externally, we commissioned a mix of quantitative and qualitative research, including interviews with customers and key stakeholders as well as including questions on the Wales national omnibus survey, measuring public awareness and perceptions of the current brand.
The insight gathered allowed us to propose a brand strategy (the second phase of the project) – a brand reboot. The brand strategy was in total alignment with the newly appointed Auditor General's vision for the organisation. His vision was at the heart of the brand and the identity of Audit Wales. The brand strategy then fed into the final stage of the project, conceptualisation, which was the development of the brand. We initially developed 3 concepts that were narrowed to one preferred option, which was then validated with internal staff and senior teams. Following feedback, we further tweaked the preferred option which was then approved by the Board of Directors.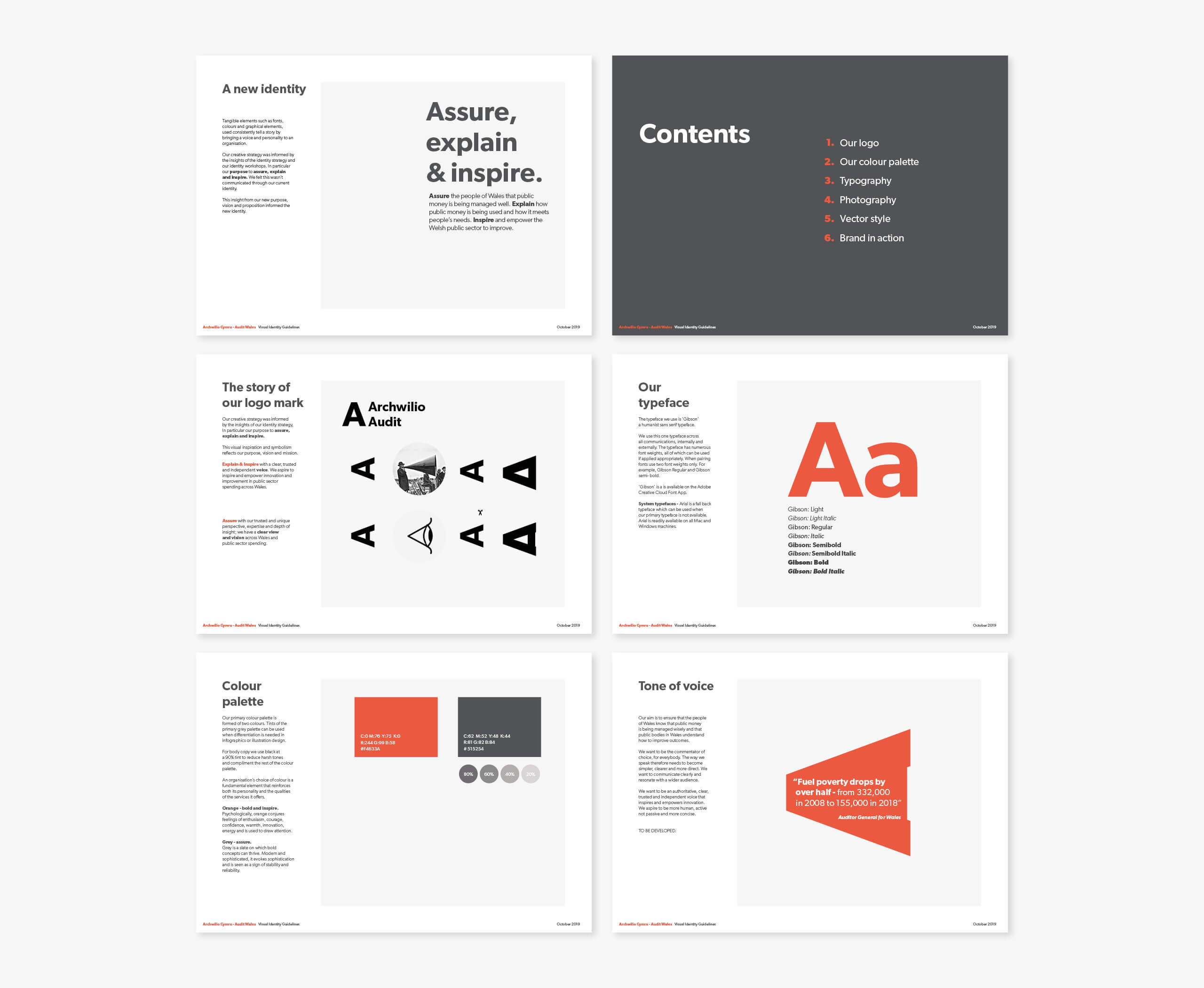 The brand identity was not only created to improve reputation and increase engagement, but also for the purpose of improving consistency and efficiency for all products and services, and to align with Welsh language guidelines. The result was a logo and identity that reflected Audit Wales' vision and personality. We created a unique logomark which symbolised the insights of the identity strategy, in particular their purpose to assure, explain and inspire. The logomark was also created as a graphical device to reflect their unique identity.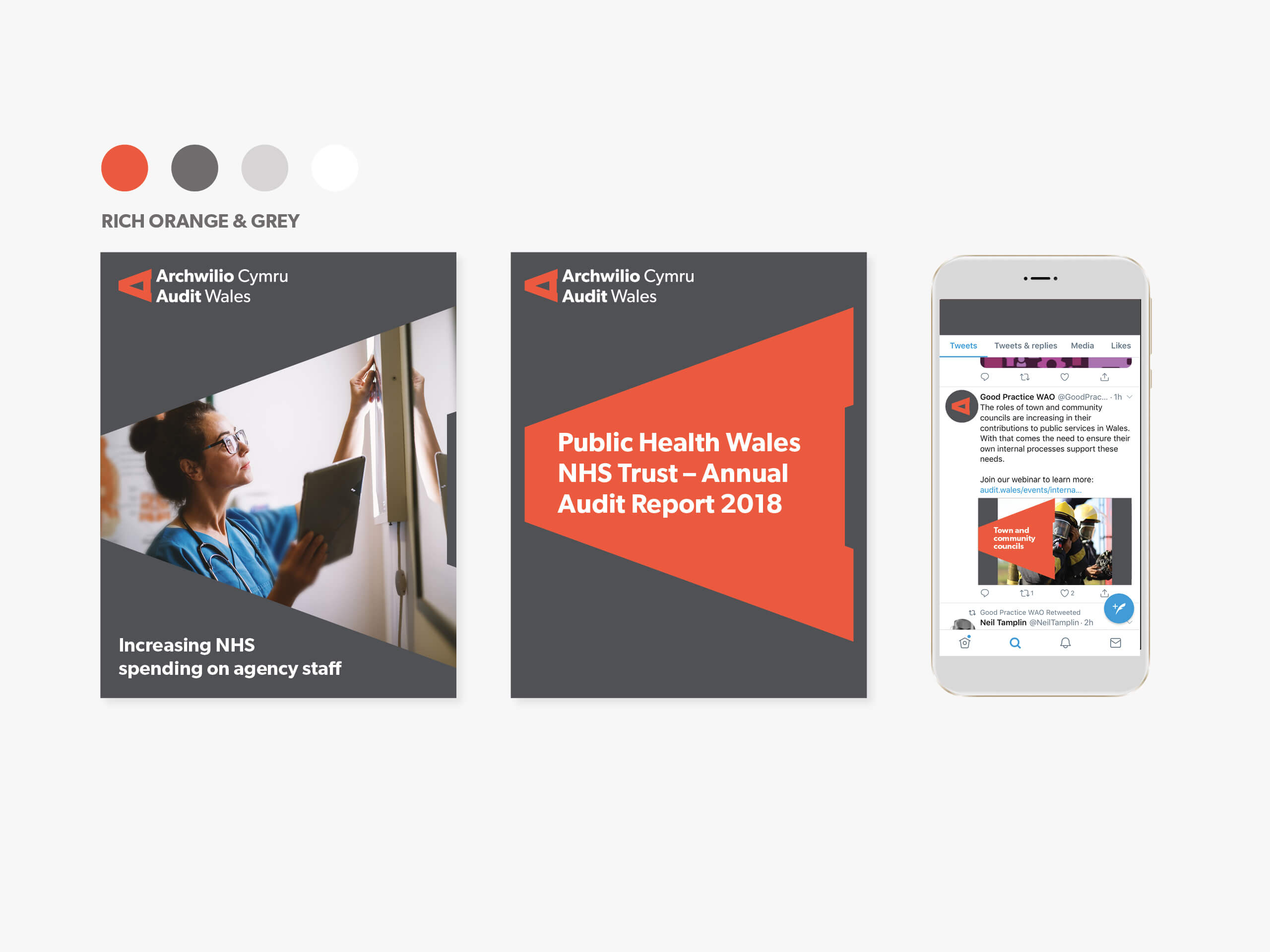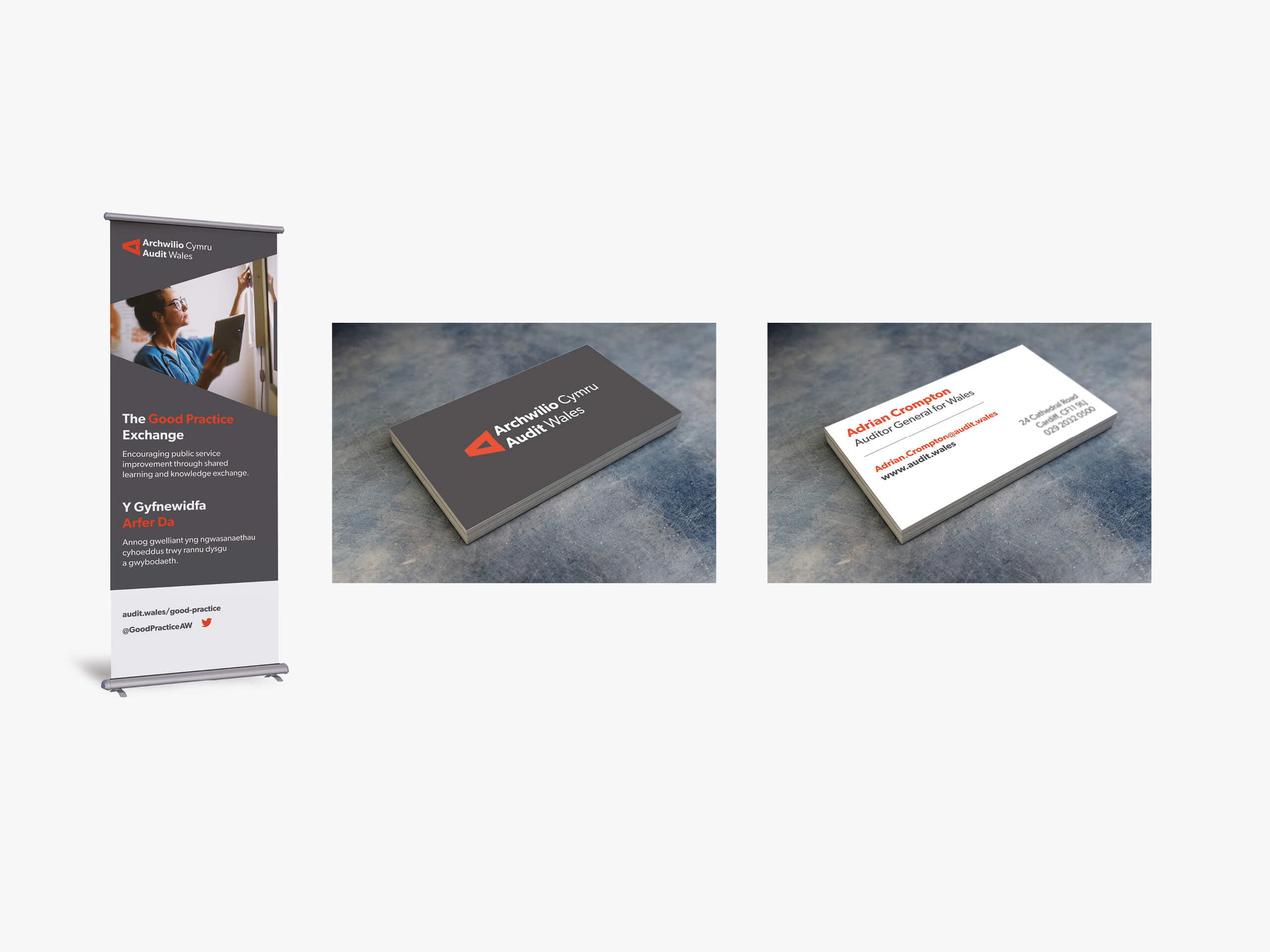 We worked with the Audit Wales communications team to develop a bilingual logo, identity and brand guidelines, which enabled a smooth transition to a brand in action – in printed materials, audit reports, signage, website and social media. We went further and developed an inspirational and accessible brand film which brought the key brand criteria to life, suitable for employee induction and external audiences. Visit the website: www.audit.wales/news/welcome-audit-wales