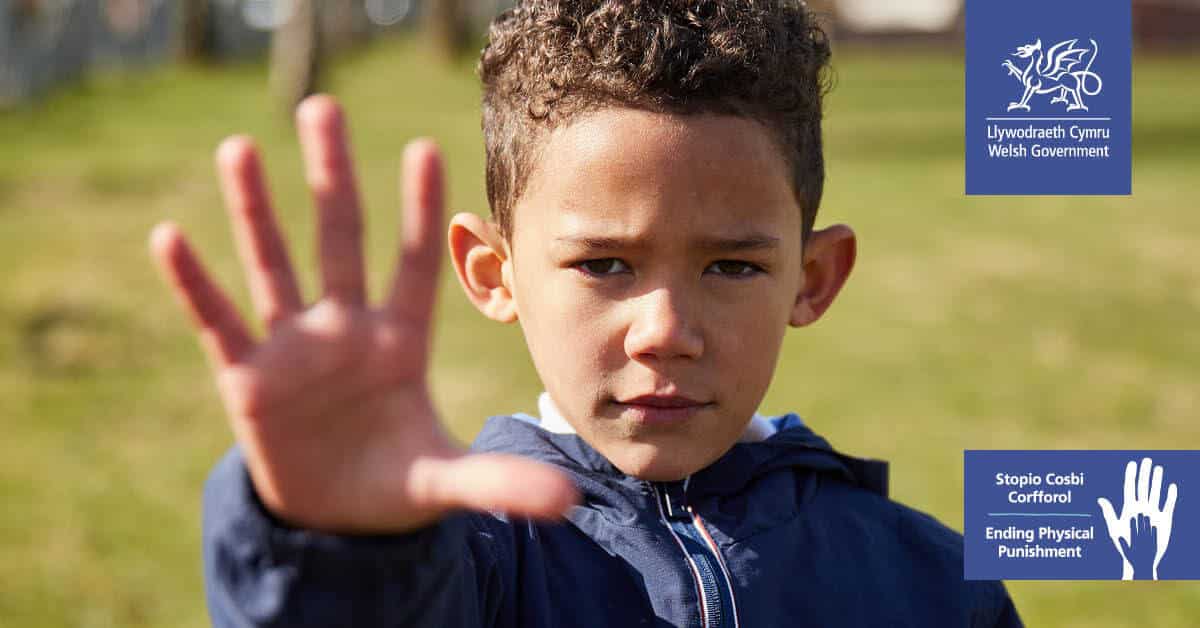 Campaigns of Consequence
As ever, we're about the Good Stuff here at SBW. That means impactful campaigns which change minds, turn heads, and make things happen.
Welsh Government – Ending Physical Punishment
The 21st of June saw the first burst of activity for the Ending Physical Punishment campaign go live. The law in Wales is changing to protect children from physical punishment, and we're proud to play our part in raising awareness of this change. This was a soft launch using digital media to kick start the campaign, which included a variety of creative assets from responsive ads, 6 second bumper ads to static social media ads, all communicating the message that from 21st March 2022, the law on physical punishment in Wales will change.
From 25th July we saw the launch of our outdoor media summer part of the Ending Physical Punishment campaign go live, which is a great opportunity to spread the word about the change in law during the busy summer break. This includes a variety of channels featured across Wales, such as service station advertising, bus streetliners, and the renowned touring advan which is making its way across Wales this month, stopping at various tourist attractions. The outdoor media is being supported by our continued digital advertising to strengthen and spread the campaign message.
The activity for the Ending Physical Punishment campaign is only just beginning and there is much more to come, so keep your eyes peeled.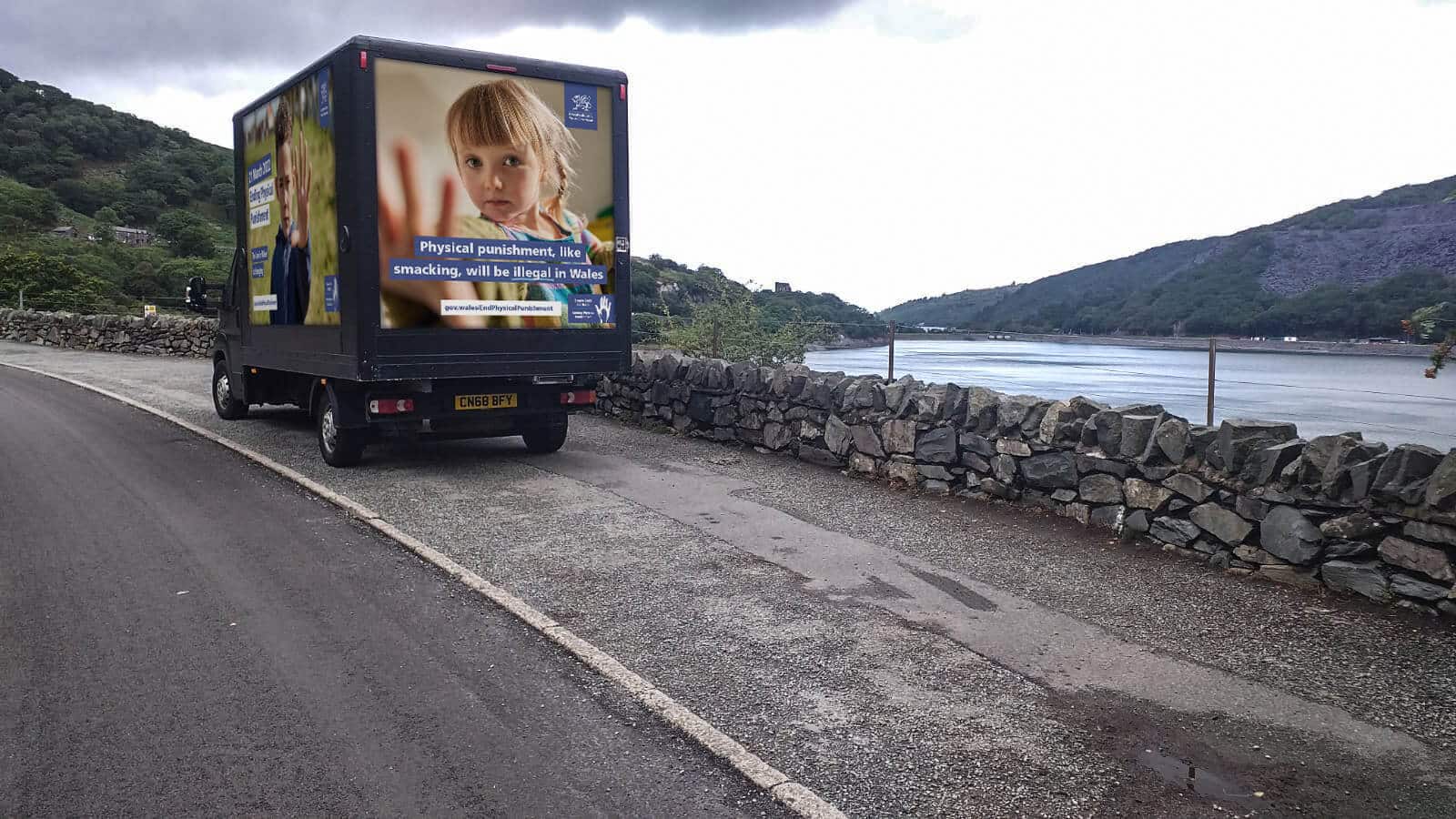 Welsh Government – Safeguarding
We have recently completed a digital campaign for the Welsh Government's Safeguarding team. The aim of this digital campaign was to encourage parents to seek support from Family Lives if they are feeling overwhelmed with the challenges and stresses that come with being a parent. Alongside parents, the campaign also targeted grandparents to ensure that they are aware of the support available to their children.
This campaign delivered over 592,000 impressions and reached over 305,000 parents across Wales. We also drove over 2,000 clicks to the Family Lives website.
Given the pressures and struggles that parents have faced over the last 18 months, we feel extremely lucky to continue to work on campaigns which promote the support available to parents across Wales during such a challenging time.
Welsh Water – Reservoir Safety
As part of our work with Welsh Water, we have been creating a wide range of materials to raise awareness of the risks and dangers that unauthorised swimming in reservoirs can bring. Most recently, we were fortunate enough to interview one of Welsh Water's longest standing engineers. Richard, who has also been a mountain rescue volunteer for over 14 years, spoke about some of the devastating experiences he's been through on the job rescuing unauthorised swimmers.
We hope this powerful and emotive video will help people understand the real dangers that lie beneath the surface of even the most beautiful of reservoirs.
Wiltshire Farm Foods – Press Advertising
Over the last year or two, we have been running press advertising for Wiltshire Farm Foods. From local papers like the Kilmarnock Standard, to magazines like Radio Times, all the way up to some of the most widely circulated newspapers in the UK like the Daily Express and Daily Telegraph.
More recently, WFF have made a big push with local advertising. We've been able to include locally relevant copy to suit the individual areas in which the papers are published, which really adds some local charm to our ads and hopefully sets them apart from the rest.
We have a range of different artworks in rotation for use in national papers. Using past performance analytics to determine which artworks to use in which publications helps us optimise the efficacy of each advert. Most recently, we have been pleased to advertise for WFF's new collect and recycle scheme, where the delivery driver collects empty used meal trays from customers for reuse.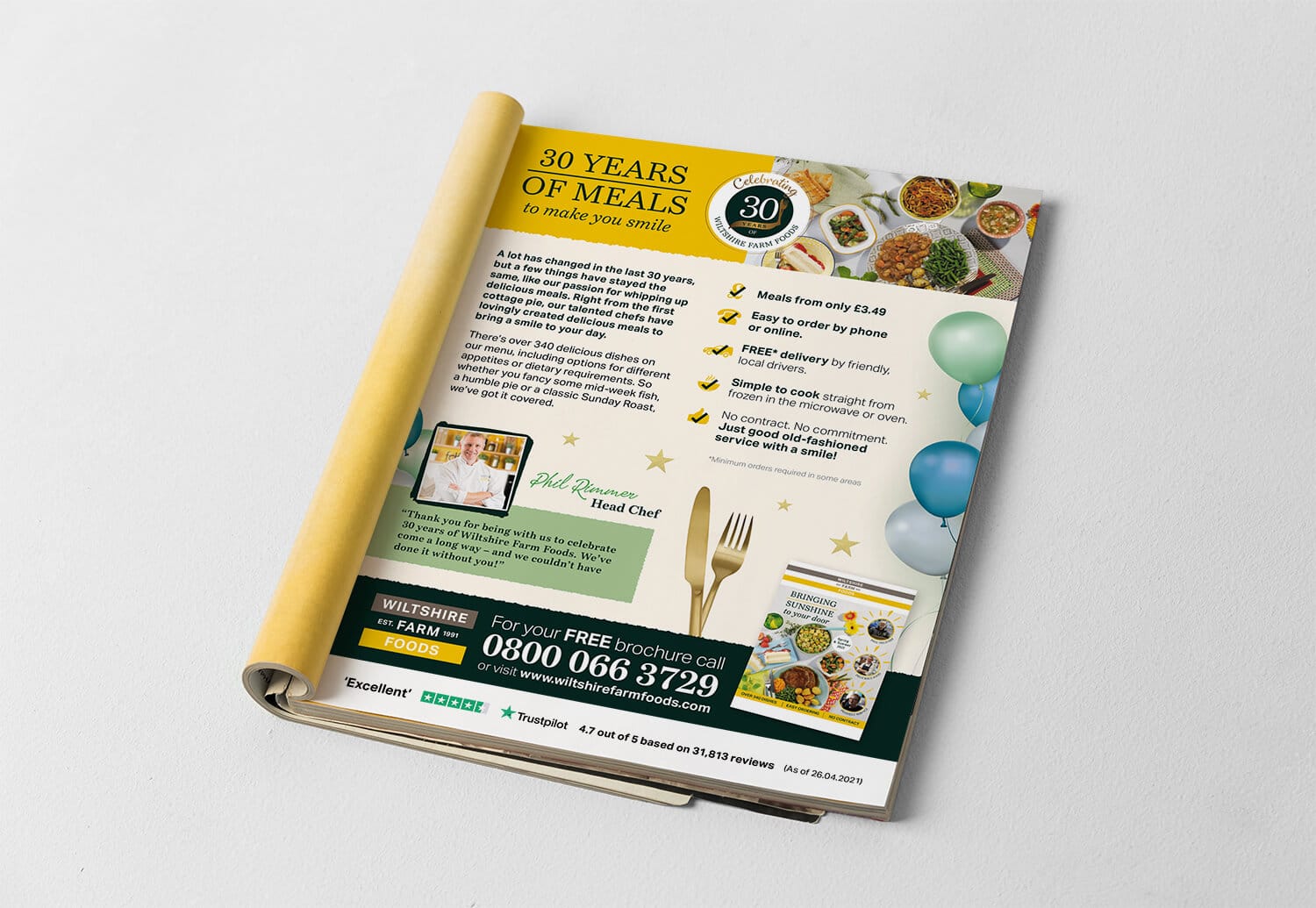 Hywel Dda University Health Board – TriTech
We're excited to announce the launch of TriTech Institute's new website. TriTech Institute is an innovation by Hywel Dda University Health Board that supports the development of healthcare solutions – offering designers and manufacturers a single point of access to the NHS. Over the past months, we have been working with the TriTech team to develop a new name, logo, marketing materials and website to promote the new brand. TriTech's branding reflects the innovative and dynamic approach that the team have to clinical engineering, value-based healthcare and research through shades of dark blue, teal and imagery which helps to tell the brand's story. Take a look at the website to find out more about TriTech: https://tritech.nhs.wales