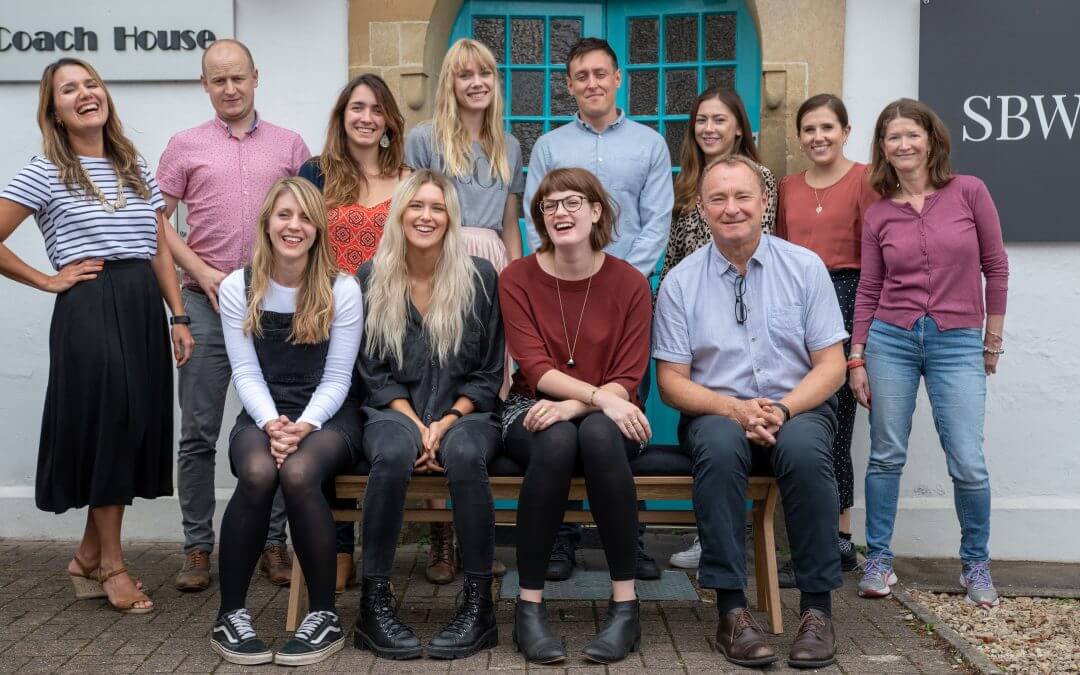 Farewell Colston Tower, hello Clifton
It's been an exciting summer for SBW. So what better way to conclude, than to shout about it in our first ever monthly SBW blog?
At the beginning of the month we were thrilled (and slightly nervous) to officially sign off the move from our 10-year home at Colston Tower, to our new Bristol HQ up in Clifton. It's been a manic blur of colour palettes, furniture shopping and box-packing, but we couldn't be happier with how it's all come together! (Our Wales office is still located in Cathedral Road).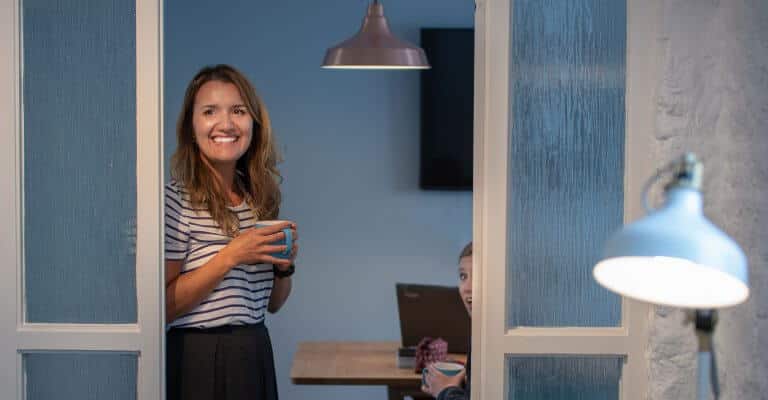 Our new Bristol base is at The Coach House, 26 Oakfield road, and is just a little different from our old tower block. With more of a homey vibe, we have really enjoyed putting our stamp on this rustic new space, and can't wait to show it off to all our clients on their next visit!
Naturally, we waved goodbye to Colston Tower in true SBW style with a summer party, complete with fizz and flowery necklaces! Making the most of being harbour-side, we took our Hawaiian themed party aboard a Number Seven Boat, taking a cruise down memory lane and finishing up with some Hawaiian themed pizza (yes there was pineapple involved…).

Of course, it's not all been about IKEA trips and music quizzes, we've done a lot of exciting work too. Having launched the Our Valleys campaign in July with an original song by Kizzy Crawford and the children from the Valleys, we've been keeping up the momentum with the Valleys Pianos project.

The community music trail of locally decorated pianos have been very popular, bringing Luke Jerram's world touring art project into the heart of the South Wales Valleys. We've really enjoyed watching everyone come together to enjoy music in their local communities. If you fancy checking the pianos out (and perhaps play a tune or two!) before they disappear, you can find the locations by visiting #OurValleys Facebook page: https://www.facebook.com/talkvalleys/
As well as this, we've been getting ready for a couple of new projects which will be going live next month. 'Parenting. Give it Time' has been keeping us especially busy – a project looking to engage with parents in Wales and promote and support positive parenting across the country. Very good stuff indeed!
Then of course, there's the big Viridor recycling event! Our beautiful stand will be appearing at the RWM show – the biggest waste and recycling event in the UK – to show off all the good stuff that Viridor get up to every day.
And if all this excitement wasn't enough, amongst all of this we've welcomed a new member to the SBW family! Having promoted Lydia to Graphic Designer, we've taken on Hannah as our new Junior Graphic Designer to support our creative team. Hannah started as a work experience student and impressed us so much that we just couldn't let her leave! Welcome to the team Hannah!
As you can see we've had a pretty busy month. But it's certainly been a good one! We can't wait to see what September brings…
SBW – working for the good stuff