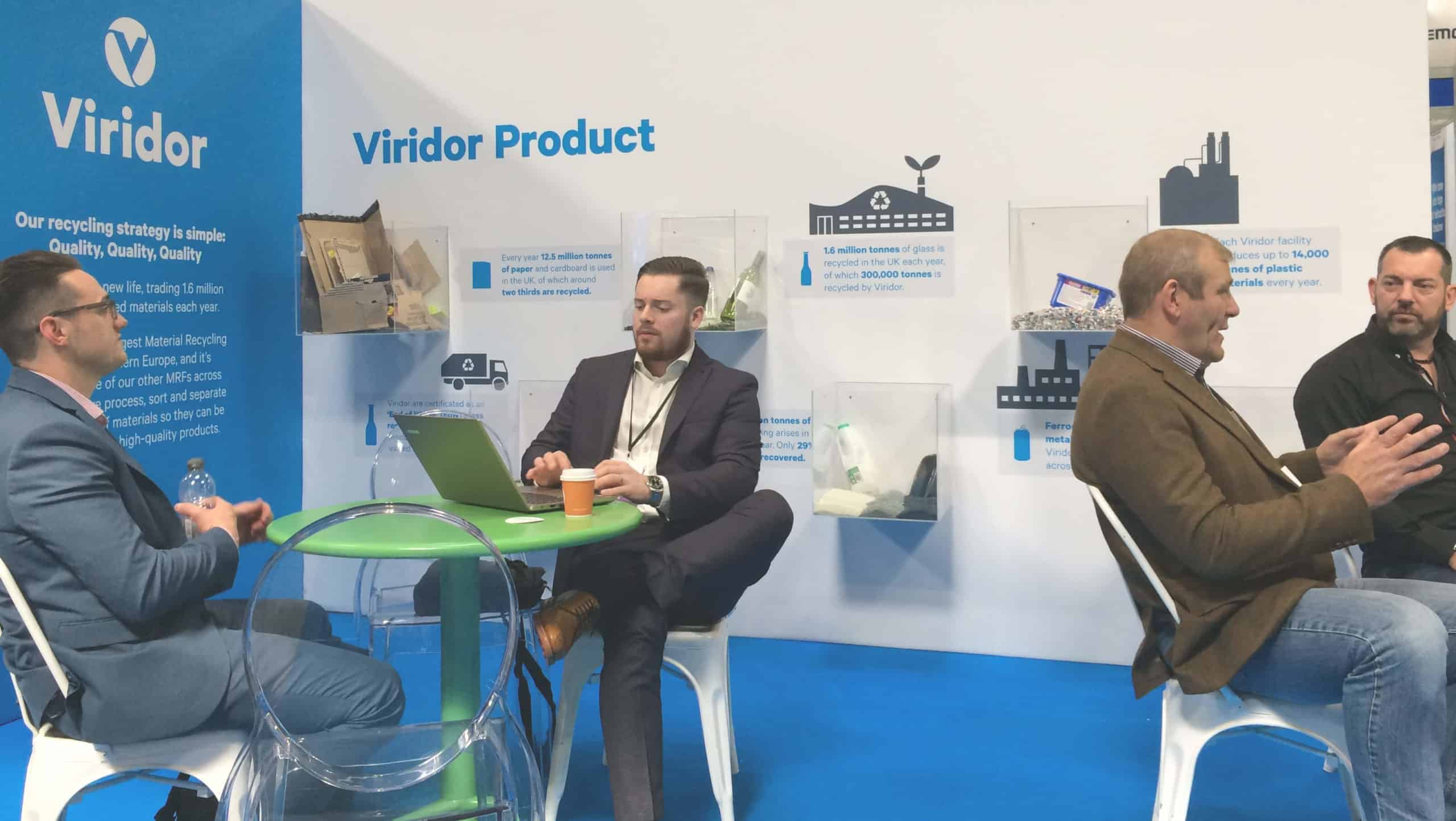 Bespoke creativity at the RWM exhibition
RWM exhibition development:
'Any Waste, Anywhere'
We've been delighted again to support our client Viridor, by developing ideas and designing a bespoke display for the Viridor Cafe at the annual RWM exhibition. This was a complex piece of work, covering a huge networking space of 300m2, each corner supported a different area and function of the business. The overall campaign theme was 'Any Waste, Anywhere'. Each corner of the stand had a different story to tell – from bespoke lighting installations to 3D effects and multimedia executions. Conversation starters were not hard to find in our custom built space.
Held at the NEC Birmingham, RWM is the largest recycling and waste management expo in the UK, and we were very excited to use our creative expertise in helping Viridor stand out as a leading waste management provider.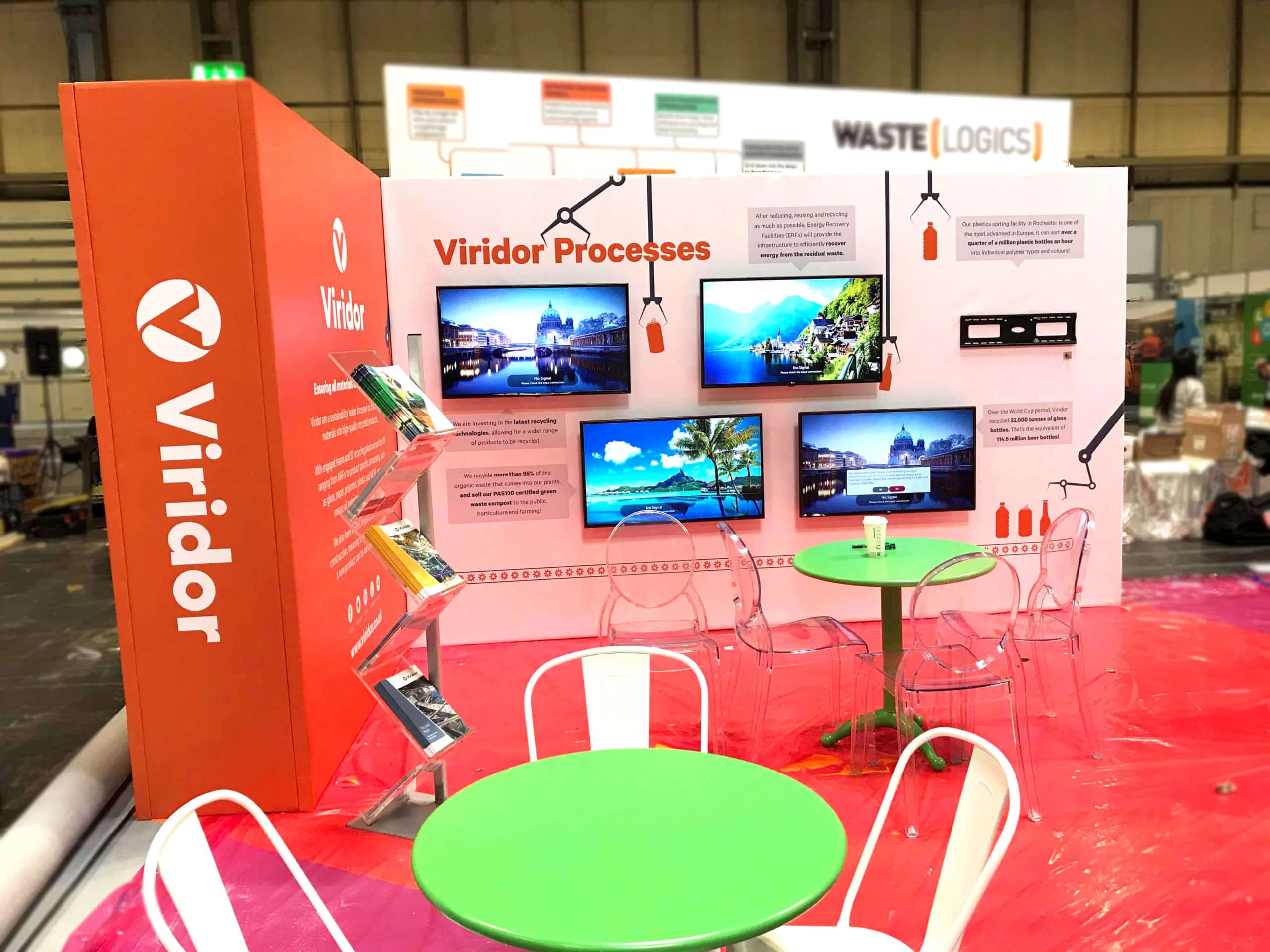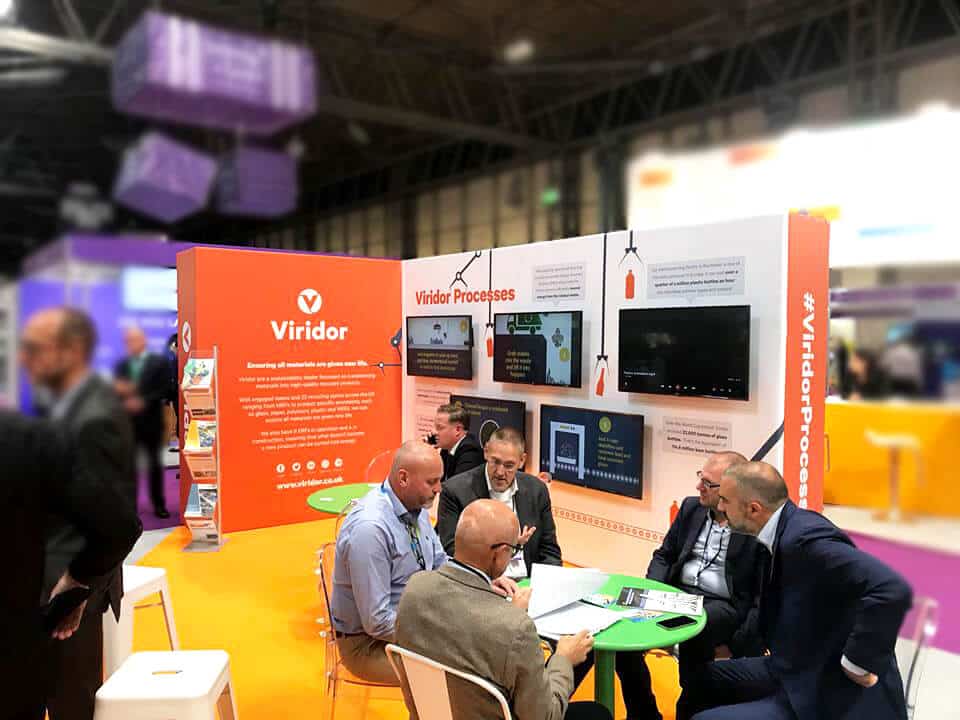 "Over the last couple of years SBW have really taken time to understand our business and our goals. Easy to work with, they offer us fantastic levels of service and never fail to come up with new creative approaches to our campaigns. We are delighted with the end result of RWM and we look forward to planning with SBW again for next year."

Sarah Luke, Marketing Manager at Viridor
Having worked with Viridor for 2 years, developing and delivering their creative marketing strategy, we understood how important an opportunity the RWM was to our client. Especially as this year, the show was running alongside four other leading events: The Flood Expo, The Contamination Expo Series, The Marine & Coastal Civil Engineering Expo and The Future Resource Expo. With visitors gaining access to all five exhibitions, Viridor embraced the occasion to join the entire European environmental industry under one roof.
At this years' RWM, Viridor were keen to showcase the range of services they have to offer, while presenting themselves as pioneers in waste management and sustainable energy. That's where SBW stepped in, designing and creating an exhibition stand that would be both eye-catching and informative; promoting Viridor for all the great work they do for their customers and for the environment.
"The 2018 RWM Exhibition was more than just a creative opportunity, it was a pleasure to attend – teaching us about all the latest innovations in the recycling and waste management sector and giving us an exciting look into the future of the industry."

Clare Szymanski from SBW
At SBW, we're all about working for the good stuff, and what better place to be introduced to all the good work happening in the environmental industry, than at the RWM? For us, the RWM was a real opportunity to showcase how we specialise in creating, developing and implementing great campaigns that have a positive impact. Working to change the way people think – for the better.
We are proud of our relationship with Viridor, for who we have not only designed and produced this years' RWM stand, but also have worked with to develop and establish a strong brand across marketing and communications including designing and producing literature materials, illustration, interactive displays, animation, educational videos, digital, direct marketing, games, PPC and social content. The whole marketing package!